Stop Smoking
No way is easier than this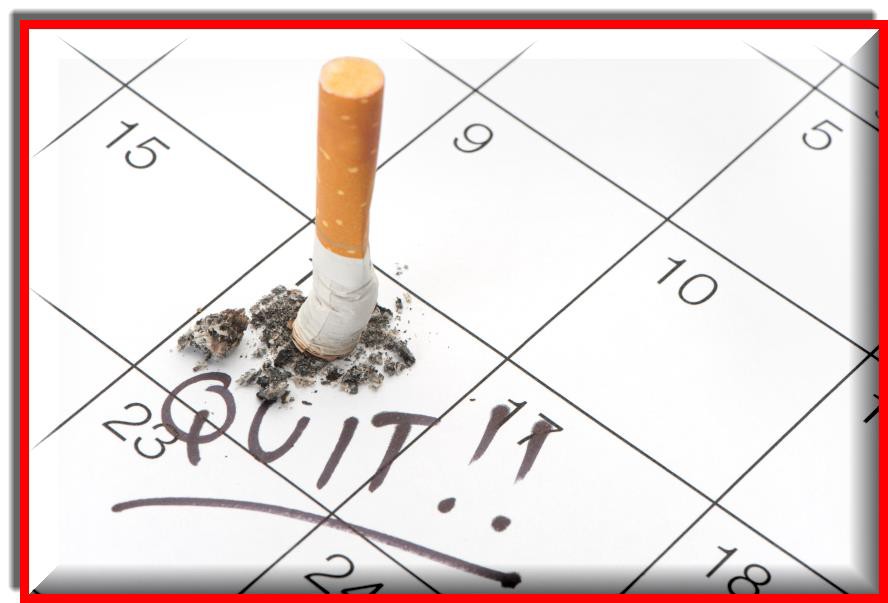 Quitting smoking has immediate health benefits and dramatically reduces the risk of smoking-related diseases, whatever the person's age. Statistics include:
Quitting before middle age reduces the risk of lung cancer by 90%.
After 12 to 15 years of being a non-smoker, the risk of stroke is reduced to that of a person who has never smoked
After one year of being a non-smoker, the increased risk of death from heart attack is greatly reduced
The Ntrance Quit Smoking programme is much easier than it is to reduce weight. The reason for this is very simple. To quit smoking is simply a "Yes" or "No" decision. Do we need to smoke to survive? The simple answer is "No!" Whereas we still require food to live and exist. So the decision around weight control can be much more complex.
Often people who wish to quit, have started smoking from a very young age, often as an adolescent and have never been smoke-free in their adult life, so the adult part of them may have no idea how to cope with adult decisions, without the assistance of the smoking part.
The Ntrance Quit Smoking Programme.
The focus is on identifying the smoking parts, changing habits and bringing about permanent change. This takes place over a two week period and in that time, we can allow the mind and body to process and introduce new habits, thus preparing for the new way of doing things and behaving.
This programme is designed to bring about permanent change for you. By completing the programme, it is the intention that you are now a non-smoker. With the assistance of hypnotherapy is is so much easier to  give up smoking with the therapy being tailored to you,  because smoking is a Yes or No decision.
The programme works and has great and proven success record, as many people who have been through this programme come out the other end and when checked six months later, remain non- smokers. And that IF you really feel the urge to smoke within that six months, you can come back and we will do a top up session.
The cost: probably just a fraction of what you are already spending on cigarettes! The first session, about two hours, investigates all the issues around your smoking habit, and sets you on the right path, as we discuss together the commitment to change. We then reinforce this with hypnosis, a process which helps you to be more focussed, to create the change we are looking for.
The second session now reinforces that you have had YOUR LAST CIGARETTE EVER.
We charge $300 for the two sessions, payable on the first session. When you leave, you will receive tips on how to manage the quitting process, an MP3 player with a reinforcing track which is to be listened to every day, and, after the second session, a further recording which you will be able to listen to as long as you feel the need.
After the two sessions, if ever, in the first six months, you feel yourself thinking about smoking again, you can give us a call, and we will do our best to fit you in as quickly as possible for a top-up session for only $70. We are as determined as you that you should totally quit this habit, and easily.
When I saw Daniel it was simple and easy, it took two sessions but I now have zero interest in cigarettes. It was pretty easy and relaxed. I would recommend Daniel's help to anyone who want's to kick the habit. – James
***********
Wow!! I am writing this on behalf of my Mum who has been a heavy smoker for 25+ years. It has been 3 weeks since she went to see Chris at the Ntrance clinic and she has not touched a cigarette since. The most amazing thing is that she is not suffering any cravings or withdrawal symptoms. I am absolutely impressed!!! Thanks Chris
*****
I found my "Quit Smoking" appointment with Chris comfortable and non-invasive. There were three parts to the session, and I felt at ease and well informed throughout the appointment. For those who want to quit I totally recommend seeing Chris, and allowing her to help you let it go without stress or anguish. Chris's process will help you relax and look forward to brighter cleaner future. – Barbara
*****
Today is my 4th week since quitting. I have been relaxed, and have had very minimal withdrawal. When I have felt a craving coming on, or even a thought of smoking, I just touch the little seed on my ear and it disappears straight away. The first 5 days have always been the hardest when I have tried quitting in the past, but I have navigated my way through these with ease this time. I am now looking forward to the extra money and time I have to spend on what I want, instead of wasting it on my ex-dysfunctional old friend, the Wee Willem Cigar, who was sucking the life out of me. I was smoking at least 8 of these a day. They are very strong, and would make most of my cigarette smoking friends cough up a lung with just one puff on my cigar! The second pressure point Chris put a seed on was for when you get the crazy, frustrated "quitting anger" which never really came. I did touch this point on a couple of occasions, just for normal life stuff that would have made me annoyed, but I found this to be a very calm quitting process. My teenagers and my husband were all set to duck for cover, knowing I was quitting, but they forgot I had quit after the first day, because I wasn't showing any side effects, and I was very calm. I have noticed my food intake has remained the same, if not a little healthier, and find myself drinking more water. For those who want to quit any dysfunctional old friend who has been dragging you down, I totally recommend making an appointment with Chris, and allowing her to help you let it go without stress or anguish. We all have a million and one excuses and reasons to keep us smoking, but there are some huge reasons to quit are you brave enough. Do you know the cigarettes are lying? You can have a coffee and even talk on the phone without them. You can even forget about them. Chris's process will help you relax and look forward to brighter cleaner future.
Barbara
*****
I am doing really well since you saw me. So now I will be booking my daughter in too as she is so impressed. Thank you so much.
Claire
*****
Still not smoking, I live with 4 smoker's and them smoking means nothing to me it's not a need or a want anymore, I would even go as far as saying the thought of smoking again is sad to be trapped in a need. I had an operation recently and didn't have to worry about the guilt of ticking the smoker box. Thanks Chris
Barbara