About Us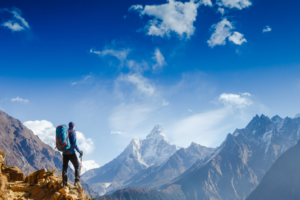 Thirty years ago, in York, England, Chris Steadman was treated for tobacco addiction by a health specialist. She used western techniques of hypnotherapy, combined with the most modern (and completely painless) acupuncture technology to emerge from China.
Within an hour of leaving the clinic, it was apparent that the treatment had been 100% successful. There were no withdrawal symptoms. Never again has Chris felt the slightest longing for a cigarette.
Chris returned to the training centre, which she was managing at the time. She subsequently sent about twenty of the faculty members, who were smokers, to the same specialist. Without exception and with no effort, all of them gave up, smoking. The specialist also had a technique to ensure that patients did not put on additional weight to compensate for their loss of a nicotine crutch.
Chris subsequently moved to New Zealand. She recently retired from her business in Blenheim. She had several friends and acquaintances wishing to quit smoking. She was amazed to find that the techniques used so successfully in York were not being offered to smokers in Blenheim.
The Ntrance clinic, in Redwood Pass Road, Blenheim, has been set up to remedy this lack of service available to the public. In the short time since it opened, Chris has had an astounding  success rate. This hit rate is because Chris will only take on patients once she is fully satisfied that they genuinely wish to give up their bad habit, such as smoking and overeating. Her job is not to make you want to quit, it is to ensure that quitting costs you no extra will-power, no bad-temper, no weight gain.  
Chris has also been treating patients for alcohol addiction, anxiety and weight loss (Virtual Gastric Banding) , using the same techniques, with similar success.
Member of Hypnosis New Zealand
Chris is totally driven by her desire to impact on the lives of her clients by helping them take control to change their bad habits for the better.
Read about Celeste's success featured in the Blenheim Sun on 16th August 2017.
An article about Ntrance and why it started, appeared in the Blenheim Sun on May 3, 2017.
Also in May an Article appeared in the local magazine This and That, written by Summa Macdonald who tried out the weight loss treatment of Virtual Gastric Banding with success.  You can read it here.